Our Origin Story
Lime I&D was developed by people who have been active in the trade show and event environments design/build industry for 35 years. Over the decades, our team of seasoned experts experienced (sometimes first-hand) some of the challenges that undoubtably arise during an I&D task and that can get in the way of delivering a quality show floor experience from start to finish. With BlueHive Group's model of helping businesses thrive, it made more sense for us to form our own team of reputable, trustworthy and experienced project managers to lead the installation and dismantling of exhibits and event environments—from the perspective of quality service we found lacking elsewhere. Especially for clients whose exhibits are designed and built by BlueHive, we're so close to the development and manufacturing of the structure itself that we can instruct any party involved with the installation and dismantle, through every panel and fabric layer, down to the last graphic and finishing touches. Our approach to service levels extends beyond our own elite group of project managers to the laborers we contract with; we only work with labor talent that we have vetted and have maintained relationships with, so there are no unknowns and no surprises.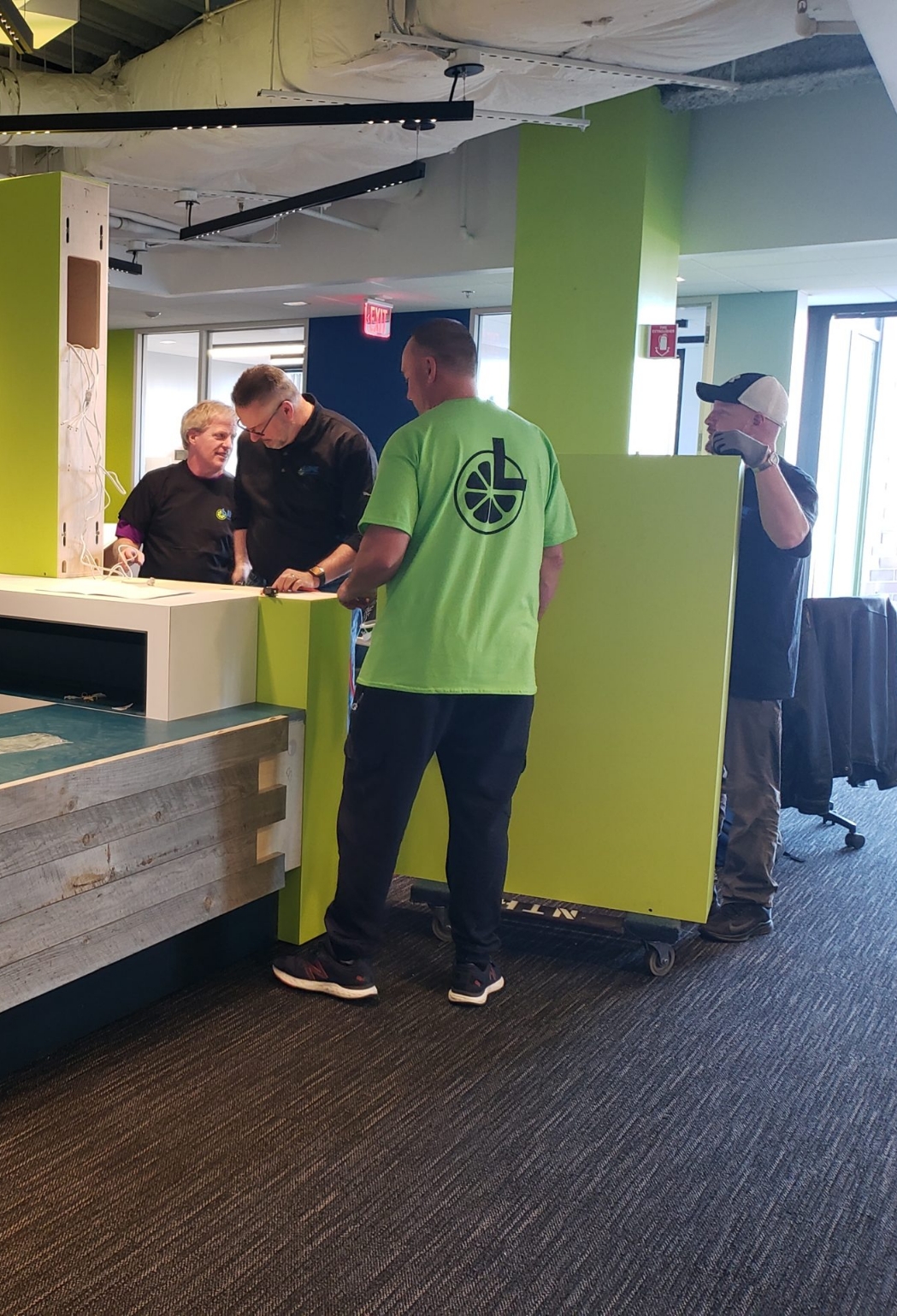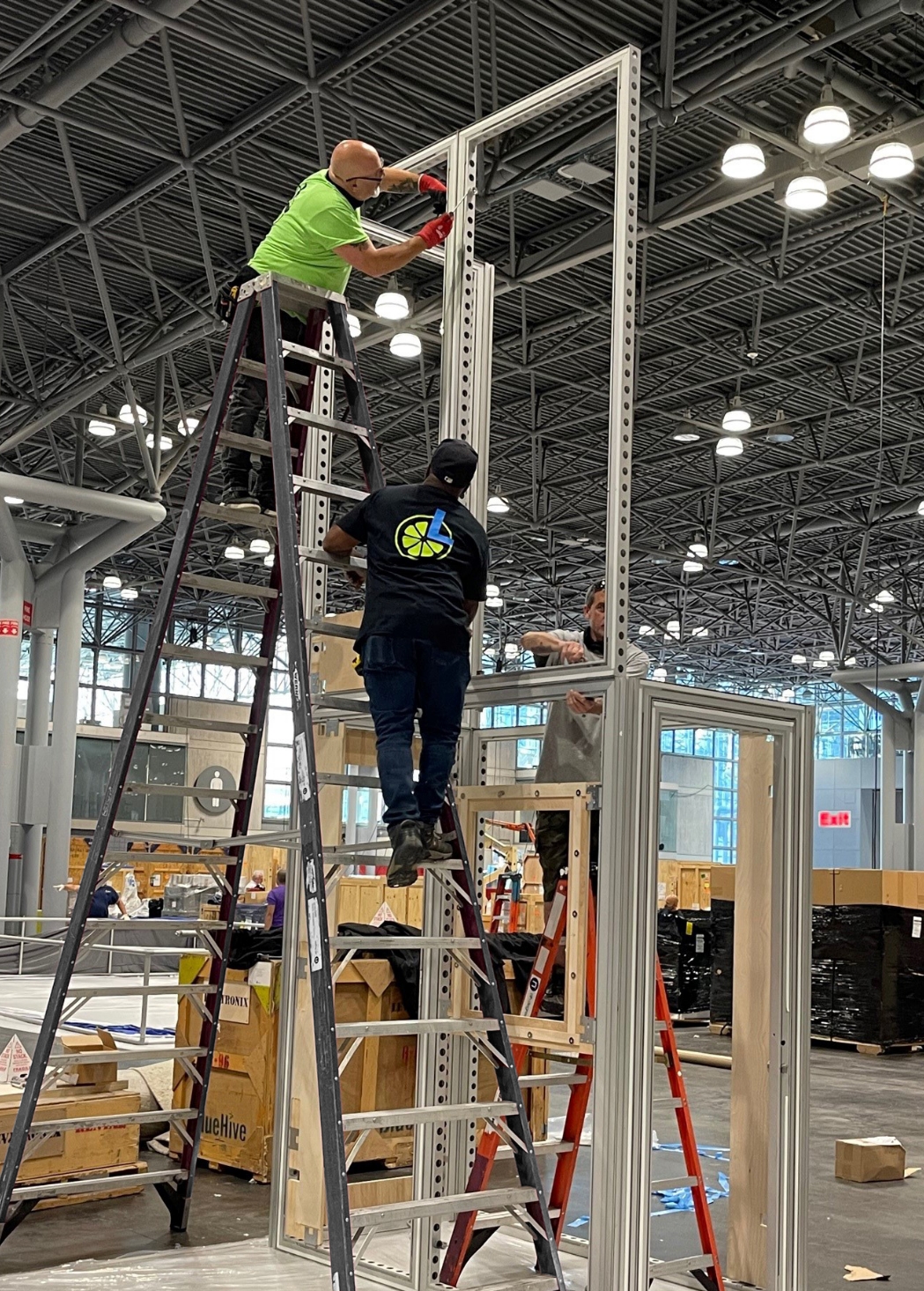 How We Work
Our Lime project leaders work closely with BlueHive's account managers, whether that means reviewing the booth design against the rules and regulations of the specific show/event and venue or ensuring the designs for a permanent structure are fabricated to fit the building it's being installed in. They create a strategy to maximize the allotted time and maintain cost efficiencies, staying on-site to directly supervise the installation and dismantling processes and taking accountability for every aspect of the I&D labor execution. And our Lime partners take part in our reconciliation process, noting everything from our clients' stress levels to their show experiences, to evaluating labor talent against our (high standard) expectations and devising smarter strategies for your next event. It's the seasoned experience of our Lime leaders that allows us to provide a level of service above and beyond other installation and dismantle management companies. Lime's approach to service levels extends beyond its own elite group of project managers to the laborers it contracts with; only working with I&D labor talent that the team has vetted and have maintained relationships with, so there are no unknowns and no surprises.
---
Our Leadership Team
Bill Watson
Vice President of Labor Operations
Lime I&D is led by Bill Watson, a highly skilled trade show and events operations manager with over 30 years' experience. Bill provides a unique perspective to the I&D sector because of his roles in both the client side as well as the labor house side of the industry, a sweet complement to the end-to-end brand management solutions provided by the BlueHive Group.
Rachel McLellan
Director of Labor Operations
Rachel has expertly navigated through the ins and outs of labor management for the trade show industry in a short period of time. She has planned and managed labor at trade shows all over New England, having served as the main point of contact for all benefit services in the Boston union she managed, as well as supported training initiatives within that union. She was also instrumental in building the Boston union seniority list for Nth Degree and has supported other cities around the country for shows such as RSA Security, IMTS, Home Builders, and HIMSS.
Eric Miles
Director of Field Services
Eric's experience in the trade show industry started in 2015 as a Project Manager for Nth degree in Chicago. Since then, he has traveled across the country working the biggest shows and providing onsite logistics service. He next relocated to Las Vegas to take on a new role as a Field Supervisor for Marquis Exhibits where he oversaw all the on-site supervision for clients exhibiting at US trade shows and conferences.