Our Team
Bill Watson, Vice President of Labor Operations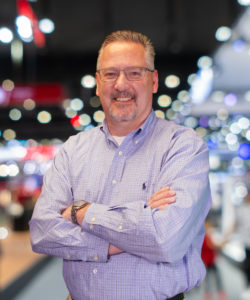 Lime I&D is led by Bill Watson, a highly skilled trade show and events operations manager with over 30 years' experience. Bill provides a unique perspective to the I&D sector because of his roles in both the client side as well as the labor house side of the industry, a sweet complement to the end-to-end brand management solutions provided by the BlueHive Group.
Bill's experience began with McGraw-Hill as the Marketing Communications Manager for BYTE Magazine. For 10 years, Bill was responsible for managing all promotions of BYTE including their worldwide trade show program. Prior to joining Lime in 2020, his last 20 years have been spent with Nth Degree in a variety of roles and locations—from City Rep in Boston to Assistant Manager in Chicago, to leading the Computer and Communications Industry team. Bill's attention to detail and penchant for stellar customer service led him to maintain the role of City Manager in Boston for the past 15 years.
Rachel (Purgiel) McLellan, Director of Labor Operations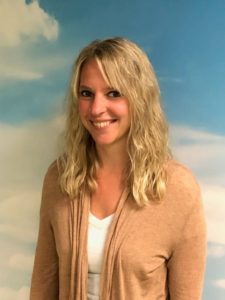 Rachel has expertly navigated through the ins and outs of labor management for the trade show industry in a short period of time. She has planned and managed labor at trade shows all over New England, having served as the main point of contact for all benefit services in the Boston union she managed, as well as supported training initiatives within that union. She was also instrumental in building the Boston union seniority list for Nth Degree and has supported other cities around the country for shows such as RSA Security, IMTS, Home Builders, and HIMSS.
A graduate of University of Maine Farmington with a B.S. in Elementary Education, Rachel took her years of professional customer service coupled with her interpersonal skills and passion for supporting others and jumped into the trade show industry in 2016 as a Customer Service Representative for Nth Degree (Boston office). She quickly became efficient in payroll and billing for dispatched union labor and maintaining relationships with clientele on and off the show floor. In 2019, she was promoted to the Boston City Representative Management position and managed the 17-member seniority list as well as all union labor that worked for the city office. Most recently, she was the acting City Manager for Boston and took over all responsibilities for the city.
Eric Miles, Director of Field Services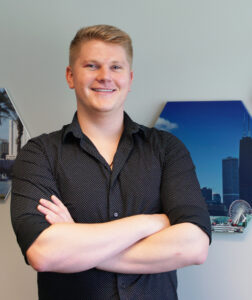 Eric's experience in the trade show industry started in 2015 as a Project Manager for Nth degree in Chicago. Since then, he has traveled across the country working the biggest shows and providing onsite logistics service. He next relocated to Las Vegas to take on a new role as a Field Supervisor for Marquis Exhibits where he oversaw all the on-site supervision for clients exhibiting at US trade shows and conferences. There, he also gained invaluable experience within the warehouse/production side of exhibit fabrication, getting involved in booth production with materials selection and shipment readying as well as in the fabrication itself; honing skills in woodworking and building specific booth materials in the production shop. This role gave him the opportunity to learn and eventually supervise the entire exhibit fabrication process, from planning to installation and dismantling. This, and his excellent customer service skills and ability to connect with clients makes him an asset for the Lime team.