Fewer cooks in the kitchen guarantees a higher-quality meal.
Trade show or otherwise event environment labor installation and dismantle services are certainly not a one-man show. However, when there's too many players involved, companies run the risk of providing a less-than-satisfactory branded experience to their customers. Lime I&D was born from the kitchens of BlueHive, an exhibit house looking to add zest to their flavorful offering of exhibit design, build and trade show management services. As a BlueHive Group affiliate, Lime offers a seamless extension of installation and dismantle management services to BlueHive clients to further enhance their control over ensuring a superior impactful event and brand experience.
Process & Philosophy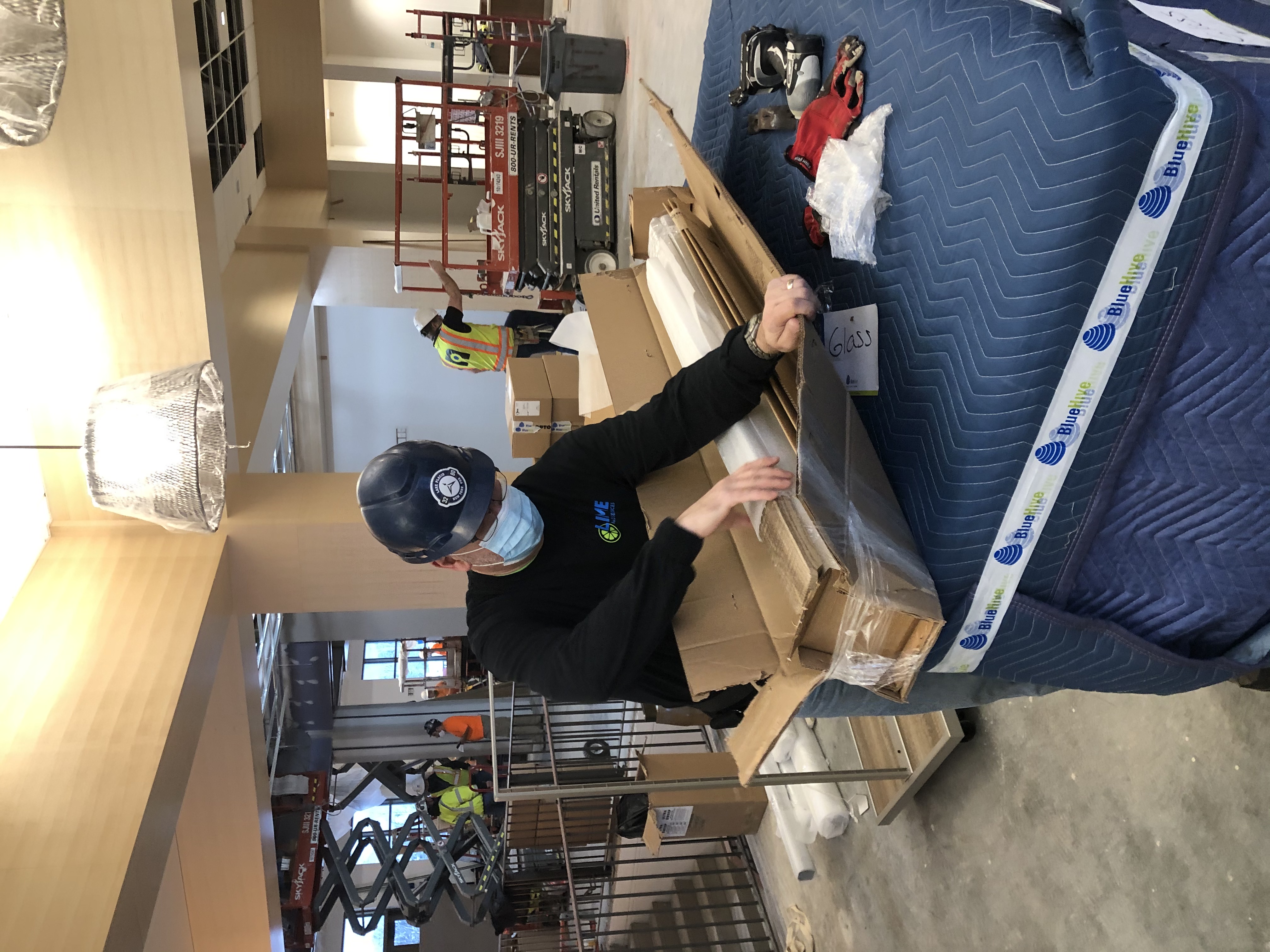 Lime I&D was developed by people who have been active in the trade show and event environments design/build industry for 35 years. Over the decades, our team of seasoned experts experienced (sometimes first-hand) some of the challenges that undoubtably arise during an I&D task and that can get in the way of delivering a quality show floor experience from start to finish. With BlueHive Group's model of helping businesses thrive, it made more sense for us to form our own team of reputable, trustworthy and experienced project managers to lead the installation and dismantling of exhibits and event environments—from the perspective of quality service we found lacking elsewhere.
Especially for clients whose exhibits are designed and built by BlueHive, we're so close to the development and manufacturing of the structure itself that we can instruct any party involved with the installation and dismantle, through every panel and fabric layer, down to the last graphic and finishing touches. Our approach to service levels extends beyond our own elite group of project managers to the laborers we contract with; we only work with labor talent that we have vetted and have maintained relationships with, so there are no unknowns and no surprises.
Our philosophy is simple: the exhibit should be in the limelight, not stresses or worries. To that end, Lime I&D is proud to include a truly unique SRC (Stress Relief Console) as part of our equipment that will be on the show floor of every event we manage. It will be an oasis for our clients to come to, knowing they are only interacting with other BlueHive and Lime staff who are all there to serve our clients' needs. This SRC is unlike any you've likely encountered, and we build them out custom to the wants and needs of our clients, while always stocking the SRC with a mini-fridge, refreshing beverages, a variety of snacks and, of course, a comfortable place to find peace and quiet amongst the chaos that that is the trade show floor during pre-show installation.